About Kaiser
It's Our Reputation on the Line
Kaiser Flooring is a family-owned business incorporated in Cheyenne, Wyoming in 2005. With strong ties to the community, our reputation is on the line with every job we tackle. Unlike big box flooring suppliers, we can't hide behind an out-of-state corporate policy or rely on volume to make up for the loss of unsatisfied customers. And also unlike the big boxes, we're happy to arrange our in-home estimates to fit your schedule, not ours. We know that a lot of homeowners aren't available during our normal business hours, and we realize that leaving work to meet an estimator during the day isn't always an option. So, just let us know what works for you, and we'll arrange to meet you at your convenience.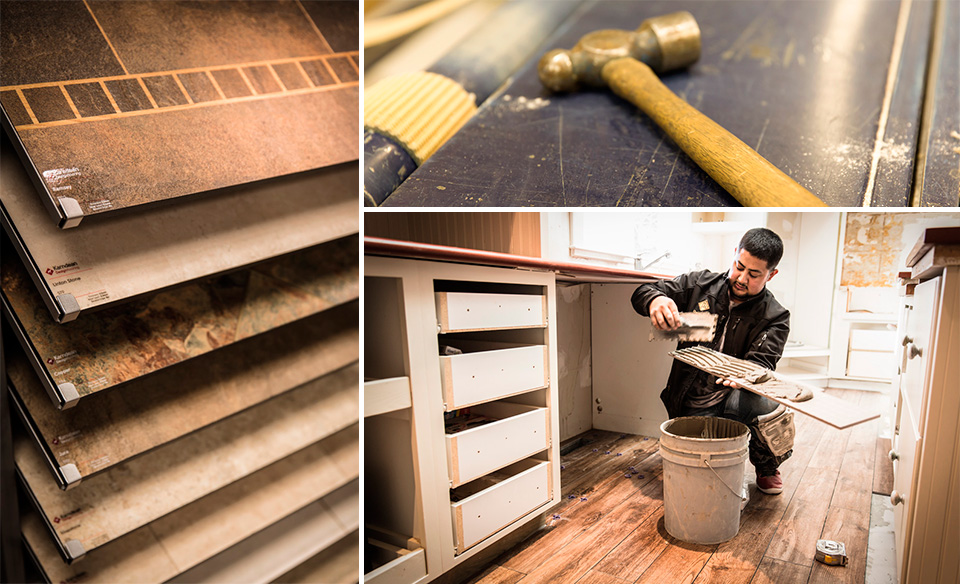 The Kaiser Flooring Promise
You'll be Glad You Trusted Kaiser for Your Flooring Needs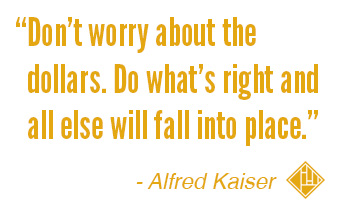 If you're not happy with your flooring, we're not happy. It's that simple. And we'll do whatever it takes to ensure that you're completely satisfied with your flooring, the quality of the installation and the courteousness of the installers. That's the Kaiser Flooring promise. And it's the Kaiser family way of doing business. Like our founder, Alfred Kaiser, always said: "Don't worry about the dollars. Do what's right and all else falls into place."

Choose Kaiser
For All of Your Flooring Needs
Thanks to our strong relationships with the country's leading manufacturers of quality carpet and flooring, we're able to offer you a wide selection of the latest, top-quality, name-brand flooring of all kinds. And thanks to the experience, knowledge and craftsmanship of our installers, you can be sure that your job will be done right, completed when promised and make you glad you trusted Kaiser Flooring for your flooring needs.
We sell and install
Carpeting
Ceramic Tile (Walls)
Porcelain Tile (Wall & Floor)
Marble Tile
Natural Stone Tile
Decorative Mosaic Tile
Rubber Flooring
Luxury Vinyl Flooring
Wood Flooring